Export 200+ products from a dead ecommerce plugin to Woocommerce.
Mel came to us to fix up some issues that her former WordPress ecommerce plugin was giving her. Since that particular plugin was no longer supported, we instead we got everything converted to WooCoomerce to allow her to grow her store with a fresh design and fresh new selling options. We wrote a custom script to import her product catalog, resized her product images to fit her custom theme and set up a better site hierarchery to make it easier for her customers to use. 
I'm so happy with my website, you guys are the best!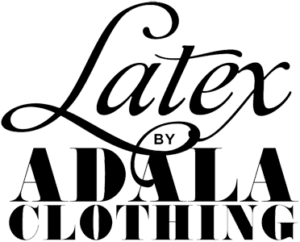 For her updated website, we wanted to show both the boldness and elegance that latex fashion can imbue. We took this concept that was also presented in her logo, and applied that same thinking to her website.
PRODUCTS IMPORTED & SETUP
Adala Clothing is based in Toronto, Canada, and creates custom made latex apparel. Melanie has been designing and making clothing with traditional fabrics for 20+ years and applies her experienced pattern drafting and meticulous construction skills to latex.
Specializing in Cosplay and Costumes, Adala Clothing can be seen at comic conventions across the globe on cosplayers from the likes of LeeAnna Vamp to Holly Wolf.