Consolidate multiple non-profit sources into one website.
We couldn't more proud to design and launch the new F.U.MS website for Billy Talent's Aaron Solowoniuk. We donated 100% of our time to this amazing cause for our friends and family. Completely built in WordPress, we also scraped the web for their various works over the last 10 years to compile it in one new all-encompassing website. We also happily manage their WordPress hosting. We encourage everyone to check it out, get involved, donate and have fun doing something for a good cause! Turn your Anger into Hope.
This all looks amazing. Thank you for your time and effort with all of this!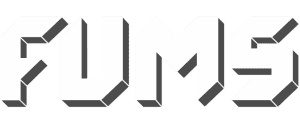 Our team of designers developed a series of logos to be used across various media such as their website, donation forms and gear cases.
F.U.MS has been turning anger into hope since 2006. F.U.MS is a series of events put together to raise money and awareness for youth affected by Multiple Sclerosis.