Import existing magazine into a new, modern theme focused on growing readership.
When our partners at Nervewire saw our work on other entertainment magazines, they immediately got us started in developing version 2 of Seen Heard Known – their publishing platform and digital magazine focused on NYC fashion and lifestyle.
We worked closely with their team to implement their new logo &  styleguide into a custom WordPress magazine theme tailored to their editorial requirements. 
Result? Over 90K new readers and 125k new social followers in their first year. 
Be Loud is our go-to resource for website development projects. Timeframes and budgets are adhered to, work is precise and always of high quality and responsiveness is exemplary.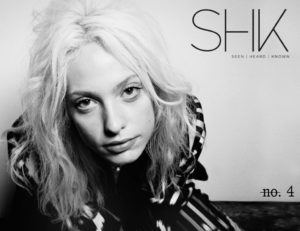 For SHK's new WordPress magazine theme, we wanted to match the elegance of their logo with the feel of New York City's fashion social scenes to give users a familiar feel to the print magazine.
Nervewire has used the platform and its own social concepts to grow the SHK audience to over 90,000 page views per month since the redesign. Bounce rates and time on site set new benchmarks for audience engagement and value, and the project perfectly represents how we can bring multiple social business services together to rapidly build real market value.